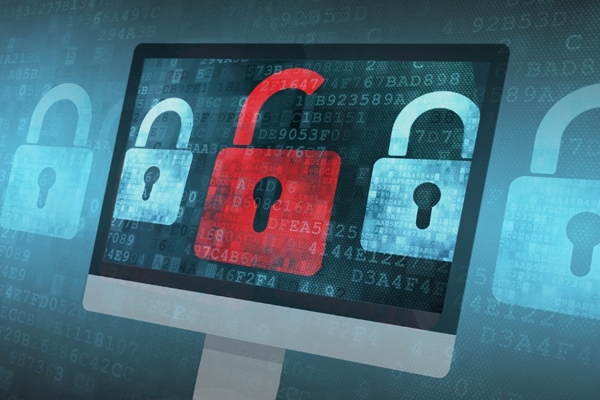 A London based Indian-origin doctor had warned the cyber-hack of the National Health Service (NHS) just days before it not only crippled the country's network, but put the world into a chaos.
Dr. Krishna Chinthapalli, who is a neurology registrar works at the National Hospital for Neurology and Neurosurgery in London, had warned that several hospitals could be shutdown by cyber ransomware attacks in an article on the vulnerability of the network of NHS in the 'British Medical Journal' on Wednesday, two days prior to the world-wide cyber-hack.
Dr. Chinthapalli highlighted an incident that occurred at Papworth Hospital near Cambridge. A nurse clicked on a malicious link and malware infected her system and started to encrypt sensitive files.
"Fortunately, the hospital's daily data backup had just been completed. The IT director admitted that they were very lucky, saying, 'Timing absolutely was everything for us'. We should be prepared: more hospitals will almost certainly be shutdown by ransomware this year," Mr Chinthapalli wrote.
Experts said that they are working round the clock to restore the systems of the NHS. According to reports the team behind the attack is a Russian hacking group.
Patients of the NHS are facing days of chaos as appointments and surgeries were called-off after nearly 45 organizations of NHS from London to Scotland were hit in the cyber attack on Friday.
Ciaran Martin leads the National Cuber Security Centre. He stated that his team was doing everything possible to get "vital services" back up and running.
"We are very aware that attacks on critical services such as the NHS have a massive impact on individuals and their families, and we are doing everything in our power to help them restore these vital services," he said.
"It's important to understand that cyber attacks can be different from other forms of crime in that sometimes the highly technical and anonymous nature means it can take some time to understand how it worked, who was behind it and what the impact is," he said.
Patients were diverted to unaffected hospitals as computer systems failed in Accidents & Emergency (A&E) units and doctors were locked out of test results, X-rays and patient records.
The NHS said that the patients needing emergency treatment should go to A&E to access emergency services as they usually would.
However, the ambulances were diverted from affected hospitals and individual NHS trusts have asked their patients not to attend unless it is urgent.
Barts Health NHS Trust in London, which is the largest trust in the United Kingdom, cancelled all outpatient appointments at its five hospitals.
The NHS in Wales and Northern Ireland were not affected of the cyber attack.
The cyber attack, which is being termed as the largest of its kind has affected organizations in more than 70 countries, including United States, India, China, Russia and Spain, disrupting power and telephone companies.
AMandeep