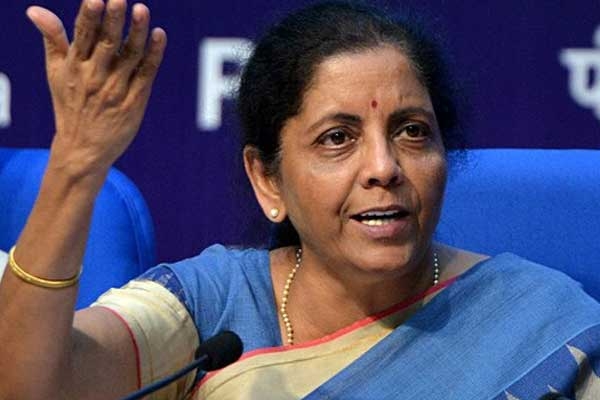 (Image source from: Livemint)
Finance Minister of India Nirmala Sitharaman on Friday has announced the merging of several public sector banks (PSBs) in India.

Punjab National Bank (PNB) being the anchor back, Oriental Bank of Commerce, United Bank of India have been merged to create the country's second-largest PSB. The merged entity will have a combined business of Rs 17.95 lakh crore and 11,437 branches across the country.

The next major merger has been announced between Canara Bank and Syndicate bank to create the fourth-largest PSB in India with a combined business of Rs 15.20 lakh crore.

According to Sitharaman, this merger will ensure large cost reduction potential and income opportunities for JVs and subsidiaries.

The third merger will be between Andhra Bank, Union Bank of India (UBI) and Corporate Bank to create the fifth-largest PSB with a combined business of Rs 14.59 lakh crore. The amalgamated entity will also have the fourth largest branch network in India with 9,606 branches.

Finally, Indian Bank has been merged with Allahabad bank. This combined entity will have a business of Rs 8.08 lakh crore.

With these mergers, Sitharaman says that "banks will be able to unlock their potential. These will now be big banks with enhanced capacity to increase credit. These banks will have a strong national presence and global reach. Operational efficiency will also ensure cost reduction in lending."

In the press conference, she also said that the merged entities will have an enhanced risk appetite, thrust on next-gen technology for banking, wider offerings with enhanced customization, and better ability to raise resources from the market.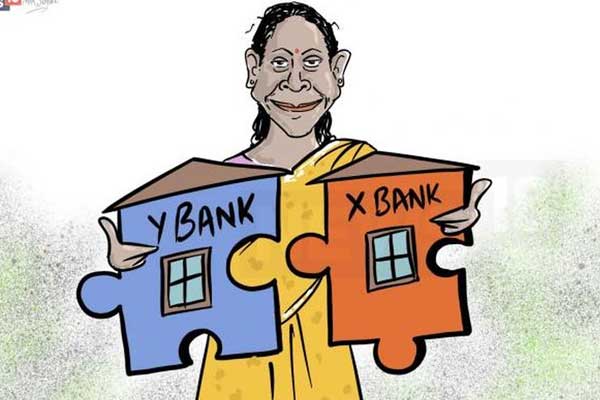 (Image source from: News18.com)

Nirmala Sitharaman added that the mergers will not have any effect on customers.

Post the announcement, there will be 12 public sector banks in India as  against 27 in 2017 when the last mergers were announced.

IOB will continue its presence in the south, UCO Bank with its presence in the east will continue with Rs. 3.17 lakh crore of business. Bank of Maharashtra (BoM) in the west will continue with Rs. 2.34 lakh crore of business, along with Punjab & Sind Bank, with a business of Rs. 1.71 lakh crore.

The FM also announced that banks will be infused with capital to be able to cover mergers and compliance costs. PNB will get Rs 16,000 crore, UBI Rs 11,700 crore, Bank of Baroda Rs 7,000 crore, Canara Bank Rs 6,500 crore, Indian Bank Rs 2,500 crore, Indian Overseas Bank Rs 3,800 crore, Central Bank of India Rs 3,300, UCO Bank Rs 2,100, United Bank of India Rs 1,600 crore and Punjab & Sind Bank Rs 750 crore. However, Sitharaman said that these are only approximate figures.

The Finance Minister also declared some governance reforms. The board of nationalized banks will now appraise the performance of the General Manager (GM) and other higher level officials, including the Managing Director. Boards have also been given the mandate to cut down or rationalize board committees.

The risk management committee has been given an authorization to fix accountability for compliance of risk appetite framework. As part of this, a chief risk officer (CRO) will be hired at market-linked compensation.

By Sowmya Sangam