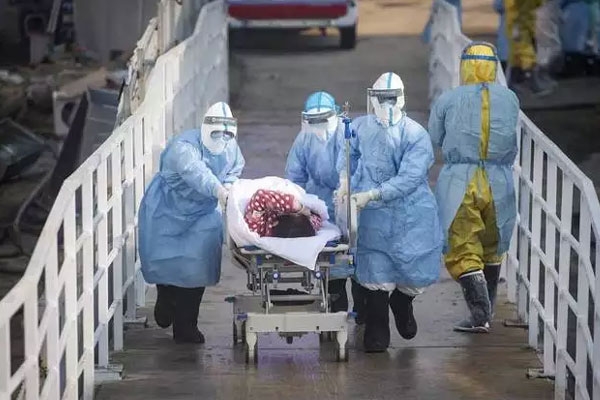 (Image source from: economictimes.indiatimes.com)
Amidst the chronic panic since the outbreak of the Covid-19 disease, China has been at a constant unrest since the December of last year. With so many days of fighting and the medical professionals working day in and day out and with strict quarantine regulations, the country reported zero domestic cases yesterday on March 18, 2020.
This is the first day since the outbreak of the virus that China has reported no local infections. 34 new infections were countered but all of them were cases of foreign individuals and not local people.
The latest death toll in China has also gone down to single figures, reporting just 8 deaths yesterday.
The National Health Commission also reported that this is the first time that Hubei, where the outbreak was first detected, reported no new local cases to the hospitals.
With the death rate climbing down to single digits, the total death count in China has reached a total of 3,245 individuals. The commission has also clarified stating that 23 new suspects are in quarantine and are being tested, taking the possibility of the confirmed cases in China to 80,928. Out of these, 70,420 patients have already recovered.
To ensure better awareness and transparency, the Commission has been reporting the figures of affected individuals in Hubei since January 10 and the nationwide reports since January 20, 2020.
But, as the numbers are coming down in China, where the outbreak initially started, things have taken a turn for the worse in some of the other gravely affected countries, Italy being at the top at the moment.
Italy has reported a total of 3,526 new cases overnight. Not just that, even Germany has reported 4070 cases and Spain has reported 4719 cases overnight. In the United States, the number of new reported cases overnight was 1,875 cases.
Even with the sudden steep drop in the cases in China, the medical professionals have advised the citizens to practice caution till everything is safe enough.
Zhong Nanshan, a leading Chinese epidemiologist stated saying, "I think many countries should take measures [based on] the intervention mechanism invented by China. Upstream control is an ancient way but effective."
The only advice that he is giving include four things - early prevention, early detection, early diagnosis, and early quarantine.
With the global death rate of this condition crossing the mark of 8000 cases, and over 200,000 people being affected, it is very important for the individuals to practice safety and precaution and not take things lightly.
Social distancing and self quarantine are considered the best preventive measures for Covid-19 at this point.
By Somapika Dutta