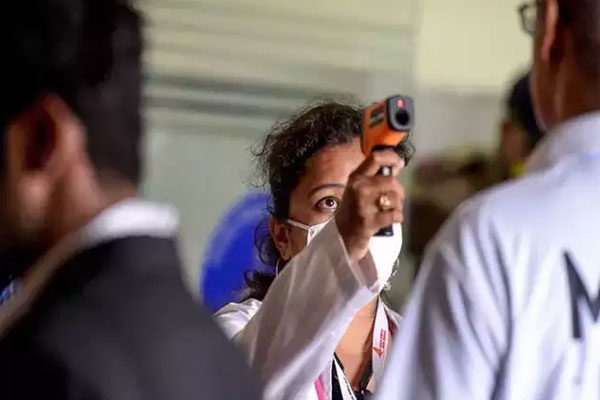 (Image source from: economictimes.indiatimes.com)
The impacts of the Covid-19 on India has been gradually grasping, with the total number of cases crossing 200 on March 20, 2020 after 9 fresh cases were confirmed from various states in the country. The new cases were reported from Gujarat, West Bengal, Andhra Pradesh and Uttar Pradesh.
Aside from that, the country also reported the fifth death because of Covid-19 of the Italian tourist who was stationed in Jaipur.
Recent reports suggest the second confirmed case in West Bengal in a 30-year old man with a travel history to UK tested positive for the virus on Friday, March 20. Also, a man who just returned from Saudi Arabia tested positive for the virus in Andhra Pradesh, taking the total of the state to 3.
Mohali Deputy Commissioner Girish Dayalan stated in a statement that a 69 year old woman who just returned from UK tested positive for the virus, taking the total number of cases in Punjab to 3.
Even Lucknow registered four new confirmed cases, taking the total cases in Uttar Pradesh to 23. Gujarat reported its first two cases on Thursday, March 19 and later confirmed three fresh cased on March 20, taking the total to 5.
Four new cases have also been registered in Delhi on March 19, taking the total to 14 confirmed cases in the national capital.
Additionally, a couple who returned from Spain have been tested positive for Covid-19 in Rajasthan, taking the toll of confirmed cases in the state to 9. The couple have been kept in isolation at the Sawai Man Singh Hospital.
Even Uttarakhand reported two new cases of the virus in Indian Forest Service probationers, taking the confirmed cases to a total of 3.
Seven individuals with an international travel history have been kept in isolation in Kolkata hospital as they were reported to have been showcasing the symptoms. The test reports have not been done yet.
Four fresh cases were also reported in Maharashtra on March 19, taking the confirmed cases to 49 in the state, out of which 3 are foreigners.
Tamil Nadu also reported its third confirmed case in a 21 year old student who just returned from Ireland.
With the consistent rise in the number of cases, PM Narendra Modi has announced a Janata Curfew on March 22, 2020 from 7am to 9 pm.
By Somapika Dutta