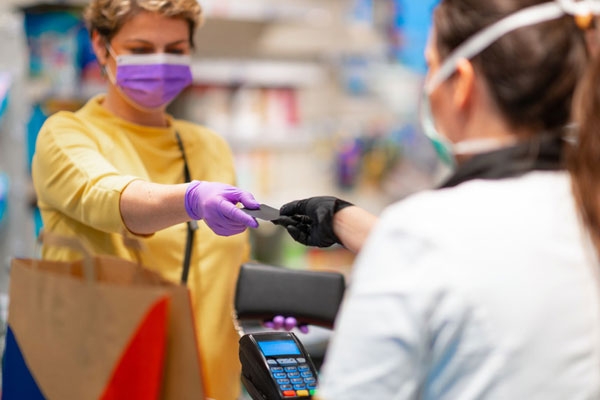 (Image source from: upnorthlive.com)
The head of India's CSIR said that spreading of coronavirus through air is indeed a possibility and asked people to wear masks in enclosed spaces.
WHO has recently acknowledged the scientists' study that coronavirus can be spread through air. Following the announcement, head of India's premiere R&D has also said that airborne spread of COVID-19 is a distinct possibility.
Council of Scientific and Industrial Research (CSIR) chief Shekhar C brought clarity on various studies claiming the evidence of air borne spread of the virus. He took to his blog to corroborate the evidence and said that airborne spread is a distinct possibility.
He also has written some measures that one can take in such alarming situation. He advised everyone to avoid large congregations and also said to keep workplaces or any other enclosed space well ventilated.
Specifically, he urged everyone to wear face masks whenever they are about to enter an enclosed space.
Earlier in June, 239 scientists from across the world had requested the global health body WHO to look into their studies which said that they have evidence of coronavirus being airborne.
CSIR Chief also said that wearing masks is the best preventive measure and must be made mandatory for all.
While responding to a debate whether the transmission can be airborne, he said that whether airborne transmission or not, coronavirus will be spread by inhalation and it is the primary route for the virus to pass on.
The CSIR Chief added that when people sneeze or cough they release droplets into the air. However, these droplets whether big or small quickly get settled on surfaces. But, traces of these droplets have possibility to stay in the air for some time.
Also, the large droplets released by people while coughing or sneezing cannot travel so long. Smaller droplets indeed have a chance of remaining in the air for a while. So, wearing masks is definitely necessary as a preventive measure.
The earlier or prior social distancing measures issued by the WHO were designed keeping in mind the large droplets that get settled on surfaces.
While appealing to the medical community to recognize the airborne spread of COVID-19, the 239 scientists wrote a letter saying that there is significant potential for inhalation exposure of the virus in micro droplets from short to medium distances. They also wrote that they are advocating the preventive measures to mitigate this route of coronavirus transmission.
WHO, though initially refuted the claims, acknowledged the study after two days.
India's coronavirus cases now stand at 11.8 lakh and several states and districts have re-imposed lockdown to curb the infection spread.
By Gayatri Yellayi