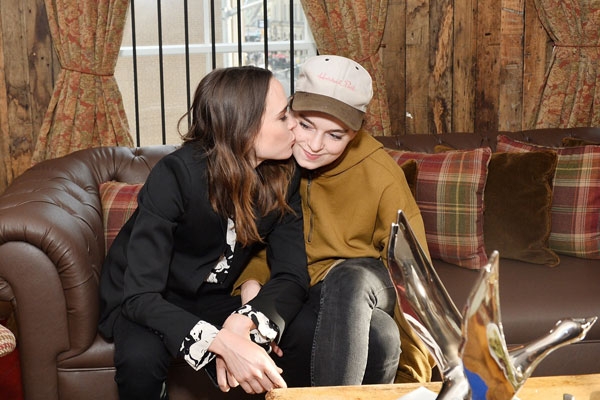 (Image source from: the-sun.com)
Actor Elliot Page and Choreographer Emma Portner have decided to get a divorce after three years of marriage.
In a statement, the Canadian couple said that they have decided to divorce after their split from last summer and have asked fans to respect both of them and their decision.They also stated that the two are still good friends and have unconditional love for each other.
Elio is a 33 year old Academy Award nominated Actor. In 2020, he came out as transgender to the public in a post on social media. Fans and her friends have widely praised her for his bravery and decision. His pronouns are now he/they.
He also uses his platform to address the discrimination towards trans people. Turning trans has been an authentic and freeing step for the actor, so he says so in a media statement.
Eliot has received international acclaim for some of her movies. In 2007, she stared in the film Juno as a pregnant teenager and the movie was recognized and appreciated worldwide. Other major films the actor has starred in include Christopher Nolan's Inception and the X-Men Series. The actor's most recent portrayal is in the popular Netflix series The Umbrella Academy.
Portner is a choreographer for music artists and is 26 years old. She has been married to Eliot for 4 years. She has always supported Eliot's decision on coming out as transgender.
By Meena Atmakuri